10 Simple Starbucks Secret Menu Drink Recipes You Can Try Here
Level up your Starbucks game with these super simple 'secret menu' Starbucks drinks you can get here in the Philippines. Some of them only require you to buy a standard drink and add a pump or two of syrup! And most importantly, you won't get that awkward instantly judged look from your favorite barista. Just make sure to give the recipe and not just the name of the 'secret menu' drink. You can also ask your barista how you can customize your usual drink!
Here are some of the Starbucks secret menu drinks we've tried and tested for all of you Starbucks adventurers!
1. Strawberry Tea
Recipe: Iced Youthberry Full-Leaf Tea + replace Classic Syrup with Strawberry Syrup
The Strawberry Tea has been my go-to drink for the past week because it's cool, refreshing, and easy to ask for. This was actually suggested by the barista I often meet since she knows I love the fruity taste of the Youthberry tea. The resulting drink is like strawberry juice! Add a splash of soy milk and it'll kind of taste like those trendy strawberry milk drinks you've been seeing on the internet.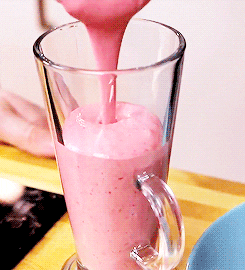 GIPHY
2. Cotton Candy Frappuccino
Recipe: Vanilla Bean Frappuccino + Raspberry Syrup
Add a little flair to Starbucks' classic Vanilla Bean Frappuccino with a pump or two (depending on the drink size) of raspberry syrup! Boom! Millenial pink, I mean, Cotton Candy Frappuccino!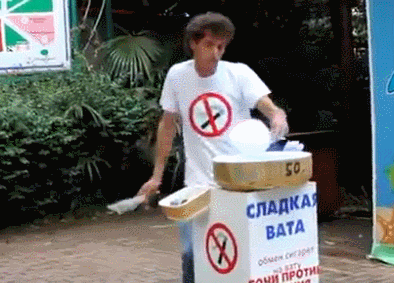 GIPHY
3. Candy Cane Frappuccino
Recipe: Vanilla Bean Frappuccino + Peppermint Syrup
Feel the holiday spirit all year 'round with this simpler non-caffeinated take on the Peppermint Mocha Frappuccino.
GIPHY
4. Christmas Cookie Frappuccino
Recipe: Vanilla Bean Frappuccino + Peppermint Syrup + Toffee Nut Syrup + Caramel Syrup on whipped cream
If you're feeling more adventurous, the Christmas Cookie Frappuccino is your usual Vanilla Bean frap but with 3 added ingredients. Since it's a bit long and you want to help your barista make it the best Christmas cookie ever, make sure to write down the recipe on a sticky note and show it to them. This drink is almost like a mishmash of all the Starbucks Philippines Christmas drinks!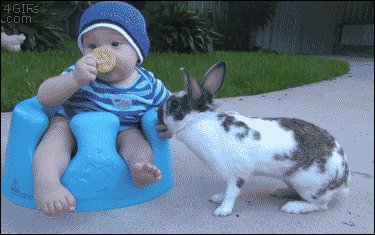 GIPHY
5. Cookies and Cream Frappuccino
Recipe: Chocolate Chip Frappuccino + White Mocha Sauce
Turn your favorite Choco Chip Frappuccino into a Cookies 'n' Cream one with (cue Home Shopping voice-over) just one add-on!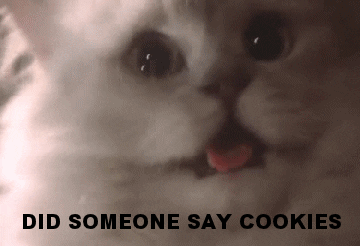 GIPHY
6. Nutella Drink
Recipe: Iced Cafe Misto + Chocolate Syrup + Hazelnut Syrup
The Cafe Misto is kind of like a Cafe Latte but without espresso, just freshly brewed coffee and steamed milk. This makes it the perfect base for the slightly caffeinated Nutella Drink. Just don't forget to have your Misto iced.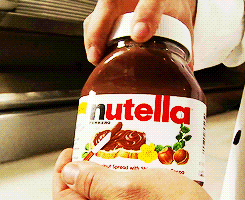 GIPHY
7. Pink Caramel Macchiato
Recipe: Iced Caramel Macchiato + replace Vanilla Syrup with Strawberry/Raspberry Syrup
I've been seeing this a lot on social media – the Caramel Macchiato with a pastel pink base. It's actually a very simple recipe that only requires your favorite iced coffee drink and a pump of berry syrup. It's coffee but it's a little extra. Like all of us at some point in life.
8. Raspberry Milk Tea
Recipe: Iced Black Tea Latte + Rasberry Syrup (optional: + Toffee Nut Syrup)
Yes, you can order milk tea at Starbucks. Order an Iced Black Tea Latte, which is milk tea already, and add raspberry syrup for added flavor. The grande Black Tea Latte comes with two bags of English Breakfast tea which means double the caffeine. Good luck!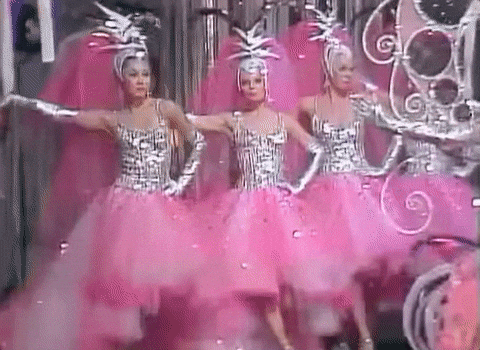 GIPHY
9. Eggnog Latte
Recipe: Chai Latte + Caramel Syrup
While the Raspberry Milk Tea is better iced, this Eggnog Latte is the hot drink you should try at least once in your life. Chai Tea is usually very minty in flavor so the additional caramel syrup kind of balances it all out, like what's happening in most mint chocolate bars. It's not too sweet, and it's not too minty either.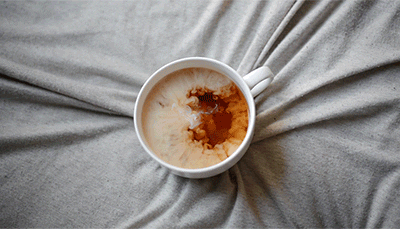 GIPHY
10. Green Tea Strawberry Blossom Frappuccino
Recipe: Strawberries and Cream Frappuccino + White Chocolate Syrup + Matcha Powder + Strawberry Syrup over whipped cream
The Starbucks Philippines Green Tea Strawberry Blossom Frappuccino was only available for 7 days here in the country. It's one of those Starbucks drinks that they just release for a while because it's trendy all around the world but quite a pain to make. Thankfully, since the demand is lower now, you can order the Starbucks Green Tea Strawberry Blossom Frappuccino with just a few ingredients and without the judgement. Or you can just do it at home. It's pretty easy if you have your own blender. Enjoy!
How to Make Your Own Starbucks Green Tea Strawberry Blossom Frappuccino