Beginner's Guide to Caring For Bleached and Colored Hair
Getting your hair bleached is serious business. It'll take you four to eight hours in the salon to get your hair to the right hue and it's highly damaging to the hair strands.
For dark brown hair, a minimum of two bleaching processes is needed to achieve a light blonde. And it will surely take more if you want to rock that platinum silver or grey look. I tried a grey-lavender hue last year and it took three rounds of bleach!
I got my hair bleached and dyed pink last year and thanks to my hairstylist and Olaplex, my hair didn't turn out dry and dead. The pink color stayed on for about 4 months before it faded to its blonde base. Overall it was a good experience and the only thing keeping me from doing it again is the four straight hours you have to spend sitting on the chair.
Time for an extreme hair makeover? For this beginner's guide to caring for bleached and colored hair, here are 4 very important things you should keep in mind: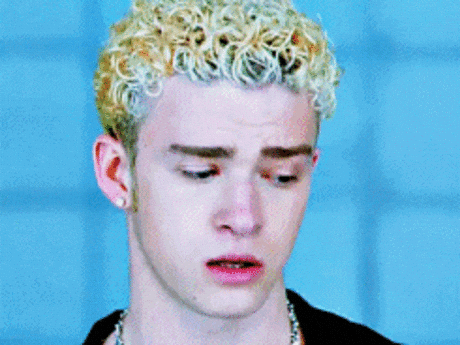 Consult with your hairstylist
What makes a great hairstylist is his/her willingness to listen to what you really want (cue Spice Girls) and give you a detailed explanation on the processes your hair needs to undergo to achieve the look. It's also very important to us that the hairstylist is enthusiastic and will totally encourage you to go through it. And if they choose not to, what their reason is for choosing so.
My hairstylist knows my hair texture and honestly was a bit wary of dyeing my hair pink because it required two rounds of bleach. The cost was an issue as well! But we were able to talk about it in detail and everything turned out fine. Really take time to find the right person and have a sit-down session with him/her.
Your hair might have been bleached using a specific process and your post-bleach caring might depend on this. Ask your stylist for the right products you should use for the next few months. Don't randomly get any purple shampoo without asking your stylist because certain brands of purple shampoo might just do more harm than good.
Make sure they use Olaplex
I first heard about Olaplex from Australian beauty YouTuber, Wengie. Wengie is known for dyeing her hair all sorts of bright colors with little to no damage. It's a miracle. She was able to share to her viewers that the one thing that is essential to her bleaching process is a product called Olaplex.
Olaplex is the 'only salon system that repairs broken hair bonds'. There's a bunch of science stuff about how it works which is quite an interesting read too on their website. But briefly, Olaplex keeps your hair from split ends and longterm damage even after several bleaching and/or dyeing processes.
With Olaplex, my hair didn't feel dry and burnt at all.  And even from shampooing every other day, my pink hair still lasted a good four months. I strongly advise against bleaching your hair without Olaplex, especially when your hair is prone to split ends, breaking, and drying. If you don't use Olaplex, at least use a good treatment product that your stylist swears by.
Limit hair washing to every other day
I had my hair dyed red before and the color bleeds like crazy. So let's just say I got a little scared about washing my hair after because I was worried the pink dye will bleed and fade quicker. 
Some people wash their hair every two or three days. To be honest, I never got to try that because by the second day, my hair would already be greasy. But with a bit of dry shampoo, I was able to extend my 'no-shampoo days' to two days at most!
Sulfate-free shampoo, purple shampoo, and coconut oil
Whenever you do wash your hair, my hairstylist recommends sulfate-free shampoo and conditioner to keep your hair from drying and from the color lifting. Every week, I do put an avocado hair mask to further condition my hair.
It's a liberating experience to dye one's hair. The last step is to maintain the spirited vibe of your new asset. Your hair will consistently need to be conditioned to avoid being dry and frizzy. For this, coconut oil works wonders! It will help repair the damage done by bleaching and dyeing. Even if you use Olaplex, there will be damage and it's very important to condition your hair to avoid further issues.
For shampoo, I didn't need to use purple shampoo for my pink hair because it didn't have to tone it into a cooler color. I chose to let it fade into a salmon color then into a bright orange. But when I had my hair dyed grey-lavender, I had to consistently use purple shampoo to tone it. The purple shampoo dried my hair out so I mixed a drop or two with some light conditioner/treatment before applying.
Bonus: Watch YouTube videos!
Learn about other people's experiences with hair bleaching, treatment, and caring. Here's our fave from Joan Kim and her stylist which is tbh our hair dye/hair bleach bible:
---
Originally published on Typist PH and updated with minor edits by the Typist Life editors.
Special thanks to our to our Life intern, AJ Basco, for providing additional edits.