BTS set to perform at 'Ellen' with new song 'Fake Love'
It's confirmed! Korean pop group BTS is coming to Ellen for the second time on May 25. It was also announced that BTS will be performing in the show with their new song entitled Fake Love. This was initially reported by Variety last May 1, 2018.
Fans have been awaiting announcements from BTS ever since the news that a new album is coming out on May 18 called Love Yourself: Tear. No news of song titles, teasers, or anything of the like has been released except for the look of the physical album.
However, Ellen executive producer Andy Lassner took to Twitter recently to announce the show's upcoming line of featured artists and then gave away the title of K-Pop group's new song.
Lassner said in his tweet, "NSYNC, BTS, U2's Bono and The Edge Heading to 'Ellen'" and included a link to a full Variety article. This article read, "K-pop boy band BTS is scheduled to wrap up the month on May 25 with a performance of "Fake Love" off their "Love Yourself: Tear" album."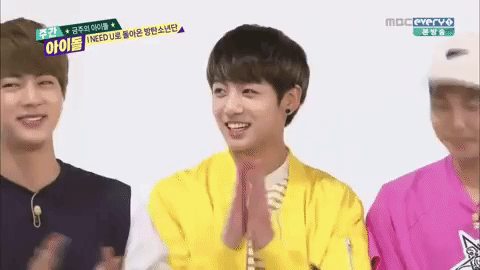 GIPHY
Billboard reached out to the BTS team to confirm the news on Fake Love but the team only confirmed that the group will be performing at the Ellen Degeneres Show and are currently in the process of discussing the details of such appearance.
On May 20, BTS will also be performing at the Billboard Music Awards for their nomination as Top Social Artist.
'#FakeLoveisComing' Trending on Twitter
Meanwhile, BTS fans on Twitter are going wild over this 'announcement'. Some came up with theories, some with announcements of their own, while others simply needed a place to express their excitement.
Only moments after the news, the hashtag '#FakeLoveisComing' trended on Twitter Philippines now with over 400,000 tweets.
#FakeLoveisComing || We've received the title of a track off #BTS' upcoming #LoveYourselfTear album. This would be a good time to reconsider their MMA 2017 Intro Stage. We can be more confident of the way this Love Yourself era will progress. pic.twitter.com/KIIRZKAJj3

— wisha (@doyou_bangtan) May 2, 2018
everyone doing theories and being stressed

meawhile me and taekook:#FakeLoveIsComing pic.twitter.com/3yrywLmGj4

— 도끼 미가 전전이🐰 (@bts_bighitwtt) May 2, 2018