CosRx, Neogen, Son & Park to release soon at Beauty Bar Philippines
We're getting one step closer to that glass skin glow because six of the biggest Korean beauty and skincare brands are finally coming to the Philippines!
Beauty Bar Philippines announced through their official Instagram account that they will be selling selected products from CosRx, Neogen, Son & Park, Too Cool For School, Natural Pacific, and XOY. They have not revealed what these specific products are yet, but whatever they will be selling here in the Philippines will be available both in stores and online.
About the Brands
CosRx
CosRx has been in the beauty industry for 10 years. Throughout these years, they have invested greatly in skin and consumer research to create skincare products perfected for every skin type.
They have also released several makeup lines that are skincare-based. The CosRx Clear Fit Blemish Cushion is a cushion-type foundation that has gained popularity because of how highly pigmented it is yet still maintaining that moisturizing dewy feel. This cushion is a top fave among those with dry-combination skin.
Some of CosRx's bestsellers include the AHA/BHA Clarifying Treatment Toner and of course their Acne Pimple Master Patch.
SokoGlam
Neogen
It's a different skincare journey for every single one of us. Neogen creates products that target different skin concerns be it flaking skin, acne scarring, or those pesky dark spots. They encourage their consumers to customize their skincare routine based on their own preferences and they want to address.
One of Neogen's most popular products is their Bio-Peel Gauze Peeling Pads, a gentle manual exfoliant that comes in three kinds – Lemon, Wine, and Green Tea, each set to target a specific skin concern or skin type.
Neogen Lab US
Son & Park
Son & Park was created by two celebrity makeup artists known for perfecting the dewy, porcelain makeup look. They have a line of makeup products including lip tints, liners, and foundation sticks but what they're incredibly popular for is the Son & Park Beauty Water. It's a cleanser but some use it as a toner and exfoliant as well. The formula gently gets rid of dead skin cells and brightens up the complexion without dehydrating the face at all.
The Son & Park Beauty Water was created to become a skincare multi-tasker. You can apply it in the morning to help clear up your face for makeup and also at night as a gentle skin moisturizer.
SokoGlam
XOY
Among the six Korean beauty brands coming to the Philippines, XOY is the one that's least familiar to us. According to Daramji's interview with XOY CEO John Jung, this brand is geared towards celebrating skincare as a truly unisex product.
Their formulas are light, easy to apply, and effective. Even the packaging was designed to keep the product from getting stuck on the inside. The idea is to incorporate skincare in most, if not all, kind of lifestyles so there's nothing too overwhelming or complicated.
Daramji
Too Cool For School
The minimalist style just doesn't do it for Too Cool For School. This brand is driven by their own artistic view, focusing on making their brand unique and something out of the ordinary. True enough, their makeup products constantly strike curiosity among many beauty lovers. Just take a look at those freehand drawings!
Their packaging is innovative, sometimes combining liquid products with cream ones. One of their popular ones is the Dinoplatz Cinema City CC Cream that combines a liquid CC cream in a tube and a cream concealer ball on the cap.
Don't forget to check out their bestselling contour kit, the Art Class by Rodin Contouring Pact. It's a pressed powder pact with a bronzer, highlighter, and contouring shade all in one. You may choose to use the shades separately or blend them all together with a brush for a slight contoured look.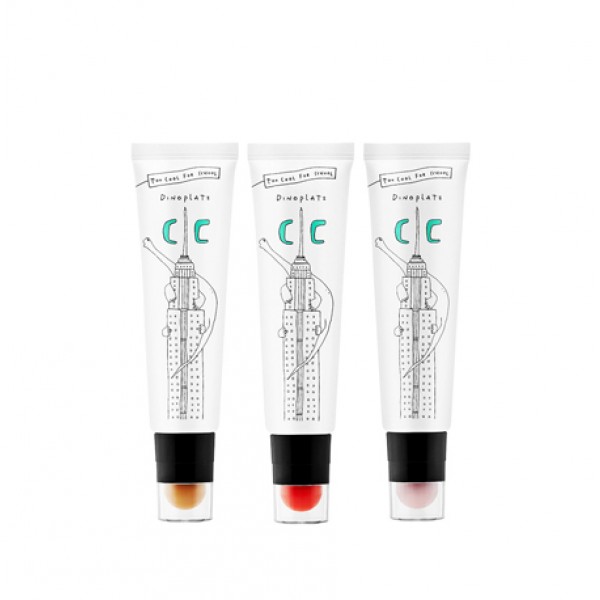 Althea Philippines
Natural Pacific
This all-natural Korean beauty brand uses only premium-quality ingredients to help take care of the skin. Even top-grossing Korean actress Jun Ji Hyun swears by one of Natural Pacific's products – the Fresh Herb Origin Serum. This serum is rich in antioxidants that help improve skin elasticity, which means younger-looking wrinkle-free skin!

StyleKorean